Swain Park Renovation
WHO WE ARE
The Kiwanis International is a global organization of volunteers dedicated to improving the world one child and one community at a time.
The Kiwanis Club of Brooklyn is a small group of motivated individuals who serve the Brooklyn and Napoleon school districts with this mission in mind.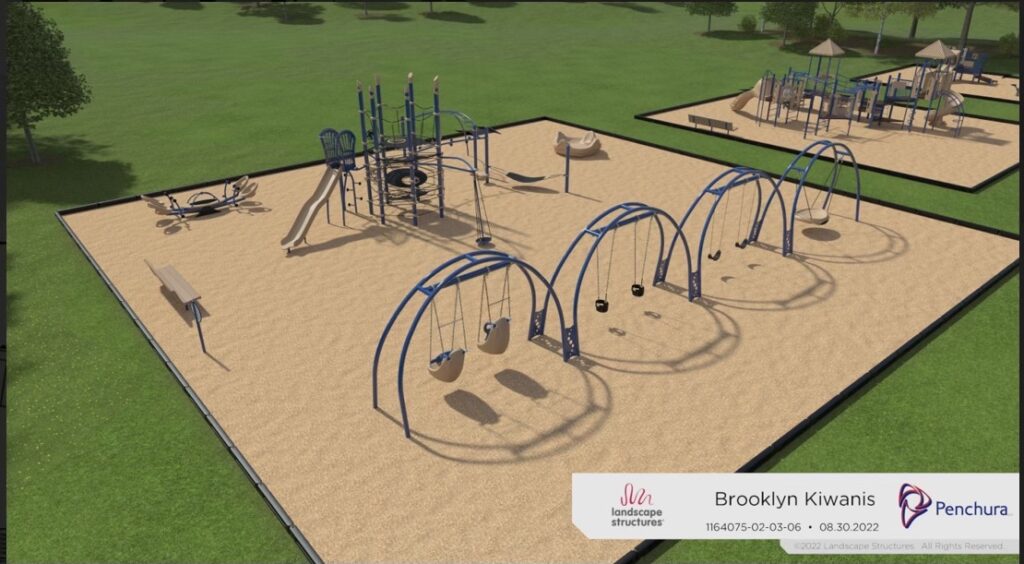 COMMUNITY
We are asking community members to support the Kiwanis Club of Brooklyn's efforts to renovate the playground at Swain Memorial Park. The park is located near the corner of Tecumseh Street and River Street, just north of downtown in the Village of Brooklyn.
The playground has not been updated in several years and contains old, outdated, and frankly, unsafe play structures. We plan to remove several existing structures (such as swings, see-saws, and merry-go-round) and replace with modern and all-abilities inclusive equipment.

Swain Park is in need of fun play structures which will appeal to our community, keep our children and families active, and allow for persons of all abilities to use the playground.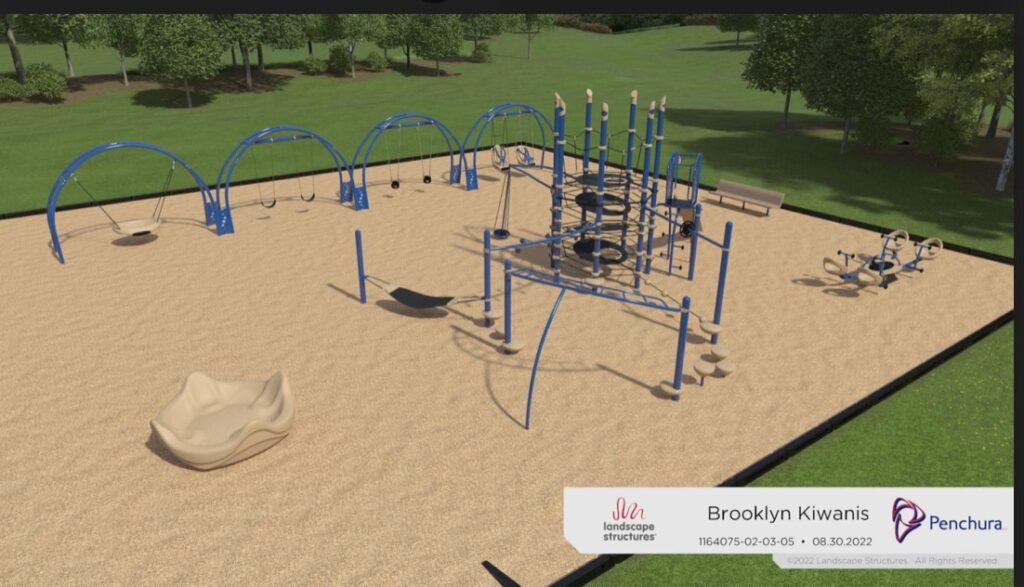 PARTNERS
The Kiwanis Club of Brooklyn's Playground Renovation committee embarked on this project a little over a year ago and it is the most ambitious project the Club's history. The Committee met with and received proposals from three vendors and accepted the proposal from Penchura, a Landscape Structures dealer.
The playground committee is also meeting with several other service organizations to see if they would like to partner with the Kiwanis Club of Brooklyn on this project.
OVERALL COSTS
Our current active proposal is for 2022 and states a total cost of $243,940. This includes freight, installation, and mulch. We hope to reduce this cost by asking the community's help installing the equipment, using a less expensive and more durable rubber mulch, and possibly picking up the freight through a trucking donation.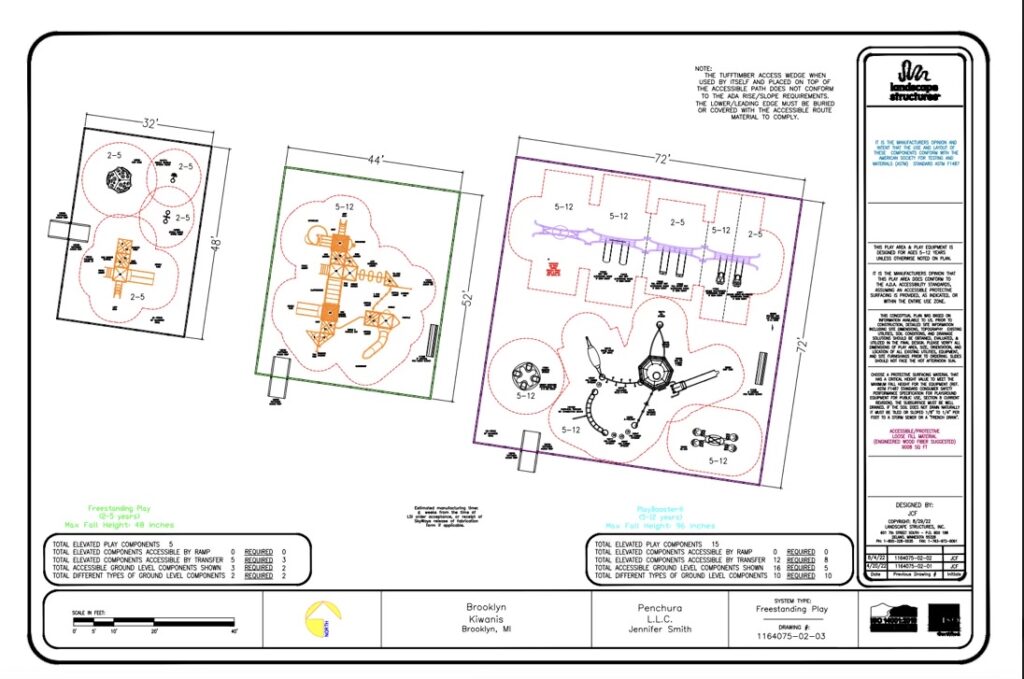 The cost of the individual pieces are below:
Double Bobble Rider $2,640
Single Bobble Rider $1,530
Cozy Dome $5,655
Quad Oodle Swing $34,790
OmniSpin Spinner $9,965
We-saw $13,550
NetPlex 6996 $61,255
To view the pieces, visit Commercial Playground Equipment – School Playgrounds – Park Playgrounds (playlsi.com)
Planned installation is Fall 2023. Prices are anticipated to rise by as much as 10% or more for 2023. A 50% deposit is required to secure the current quote amount.
HOW YOU CAN HELP
Help us generate excitement throughout our community THAT WE ARE RAISING FUNDS TO IMPROVE SWAIN MEMORIAL PARK'S PLAYGROUND!
Questions can be directed to Playground Committee members Greg Schira, Marty Trenkle, and Suzi Watson-Roberson by emailing the Kiwanis Club of Brooklyn at [email protected]